Note for note transcriptions of Wynton's solos on some of the world's greatest songs
Wynton Marsalis Master Classes
Wynton Marsalis Standards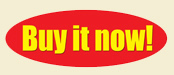 $19.95 - WME002
Wynton Marsalis Ballads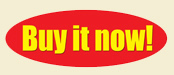 $19.95 - WME003
Wynton Marsalis Standards and Wynton Marsalis Ballads contain complete note for note transcriptions and piano reductions of the combo arrangements from some of Wynton's Grammy winning performances.
These NEW editions, which have been meticulously edited by Wynton himself, are contained in score form with the piano parts and are also provided as a SEPARATE PULL OUT SECTION.
The songs in the two volumes include:
Standards: April in Paris, Autumn Leaves, Caravan, Cherokee, Django, A Foggy Day, Linus & Lucy, The Song is You, When You Wish Upon A Star.
Ballads: For All We Know, I Can't Get Started, Its Easy To Remember, My Ideal, Skylark, Stardust, Where Or When and Who Can I Turn To.
The Magic Hour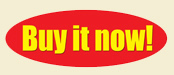 WME001 - $14.95
THE MAGIC HOUR is a limited edition commemorative sheet music book containing photos and transcriptions of every song on Wynton's Blue Note album of the same name.